RETHINKING, RE-IMAGINING
& REWRITING 'COCKTAILS'
We are revolutionising the cocktail industry, turning it from a sector based on compromises, to a world of product quality, innovation, businesses success, customers satisfaction and sustainability.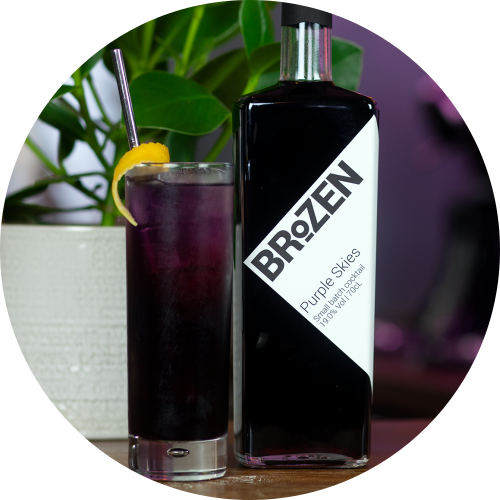 Purple Skies
A vibrant and colourful floral gin highball with no citrus required - just add soda!
Toast the sunset with this soft, floral sundowner. Brozen Gin 43, elderflower, lychee, and hibiscus are combined for this refreshing concoction.
batch 19.0% ABV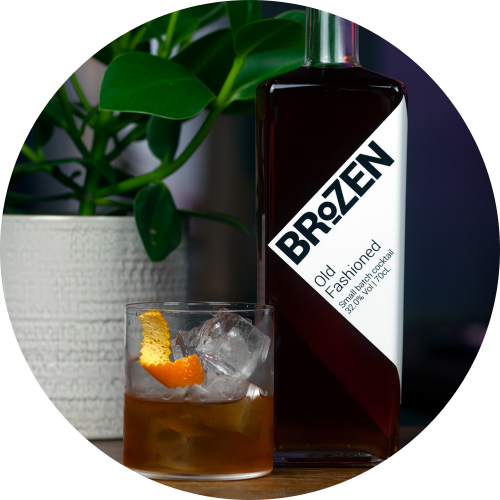 Old Fashioned
Everything we love about American Whisky refined into one bottle.
The warm sweetness of Buffalo Trace and the oaky character of its older brother Eagle Rare are balanced with a spicy Rittenhouse Rye and a blend of maple syrup and house bitters.
batch 32.0% ABV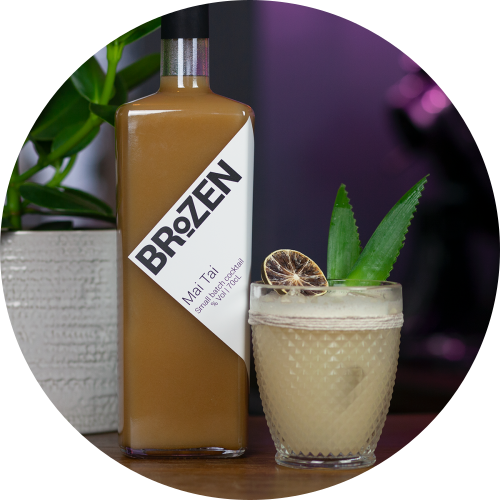 Mai Tai
A classic rum cocktail with almond syrup, spiced lime cordial and orange liqueur.
One of Brozen Bar's absolute essentials, our Mai Tai comes loaded with its own signature rum blend and bespoke syrups. Tropical and bracing - truly out of this world!
batch 27.0% ABV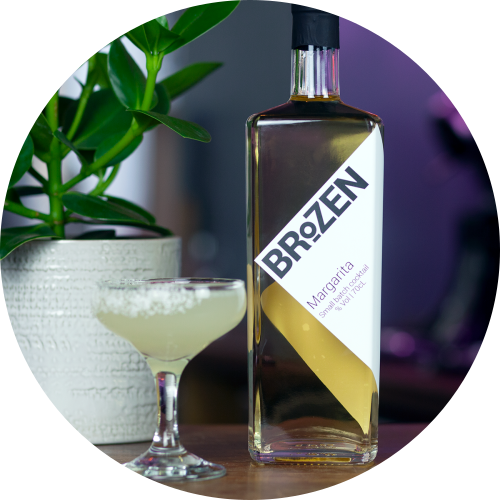 Margarita
The tequila cocktail that needs no introduction.
Cazcabel's well rounded smoothness and our blend of classic recipes makes this a Margarita for every occasion.
batch 33.0% ABV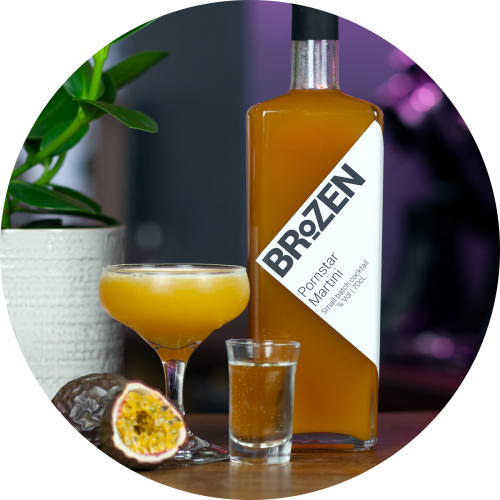 Pornstar Martini
Bursting with sweet tropical flavour, our martini is bold, indulgent, and refreshing.
Made with real passionfruit, whole Madagascan vanilla pods, and our own unique sweet spice blend - this is a drink that really hits all the marks.
batch 20.9% ABV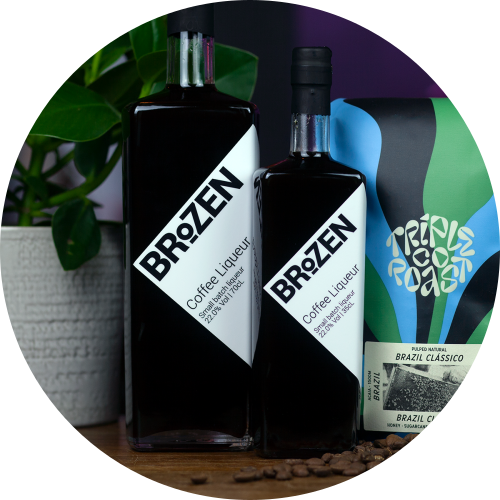 Coffee Liqueur
An authentic and sustainable Arabica extraction hand-produced in Brozen Labs.
Produced in collaboration with Triple Co Coffee, the Caturra beans are responsibly sourced in Columbia, roasted in Bristol, and hit your palate with strong milk chocolate followed by caramel and a juicy red fruit finish.
batch 22.0% ABV
Our ambition is to provide our partners with the best prebatched cocktails on the market. We source only premium ingredients, and where beneficial we make our own spirits, liqueurs and bitters using cutting edge techniques. We partner directly with local producers, giving us a high degree of stock stability, as well as allowing us to price our drinks as competitively as possible.
We design our drinks with a bottom-up approach, always striving towards the best quality drinks.
Our simple usage and high quality can transform any venue into a high-class cocktail bar.
We provide continual training and support to each of our partnered businesses and we're always innovating new ways of providing support
We're actively working towards net zero carbon emissions and continuously optimise our processes to minimise waste.
Want to learn how Brozen can work for you?
Please get in touch using the form below or email us directly at sales@brozenlabs.com.